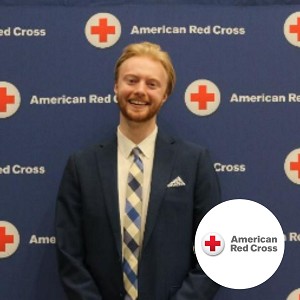 Alexander Newman
Disaster Program Manager &nbsp-&nbsp American Red Cross Preparedness, Response and Recovery in an Ever-Changing World
The humanitarian impacts of climate change are already occurring and predicted
to increase. They include disaster-caused:

DISPLACEMENT, HOMELESSNESS,POVERTY, ILLNESS & DEATH
WATER SCARCITY, FOOD INSECURITY

These climate change impacts affect vulnerable populations disproportionately
and will increase the need for our services. This session will touch on how the
Red Cross is preparing communities in the National conversation on resilience.