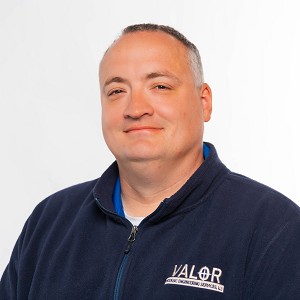 Chad T. Williams, P.E.
Valor Forensic Engineering Services The Use of Drones and Other Technologies in Damage Assessments
Building damage assessments following natural disasters, fire, and other causes present many challenges. The potential for structural damage can limit the ability to access and evaluate the conditions present. The use of drones (UAVs) and other technologies have been utilized to improve evaluations while reducing risks to personnel. Mr. Williams will be discussing specific circumstances in which data that was otherwise inaccessible was obtained using drones.